Koi for NDIS Sales
Streamline your business operations and significantly reduce manual processing with our innovative solution.
Keep your records accurate and up-to-date by capturing important NDIS representative or participant details with ease.
Seamlessly collect all the relevant NDIS plan information without any hassle. This includes essential details such as plan start and end dates, and the types of supports funded.
Our solution simplifies the complexity of plan information, ensuring you have all the necessary details to deliver services effectively and remain compliant with NDIS reporting requirements.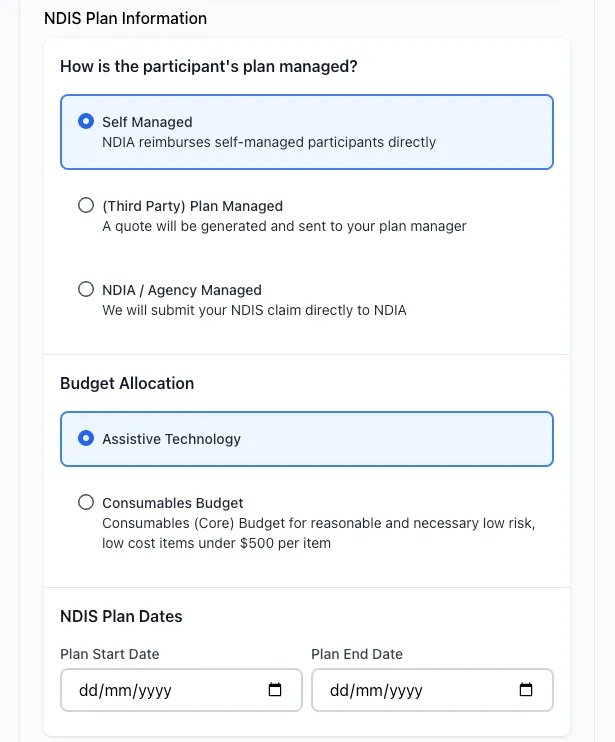 Simplify the acceptance process for the NDIS Service Agreement by incorporating an easy-to-use digital signature feature.